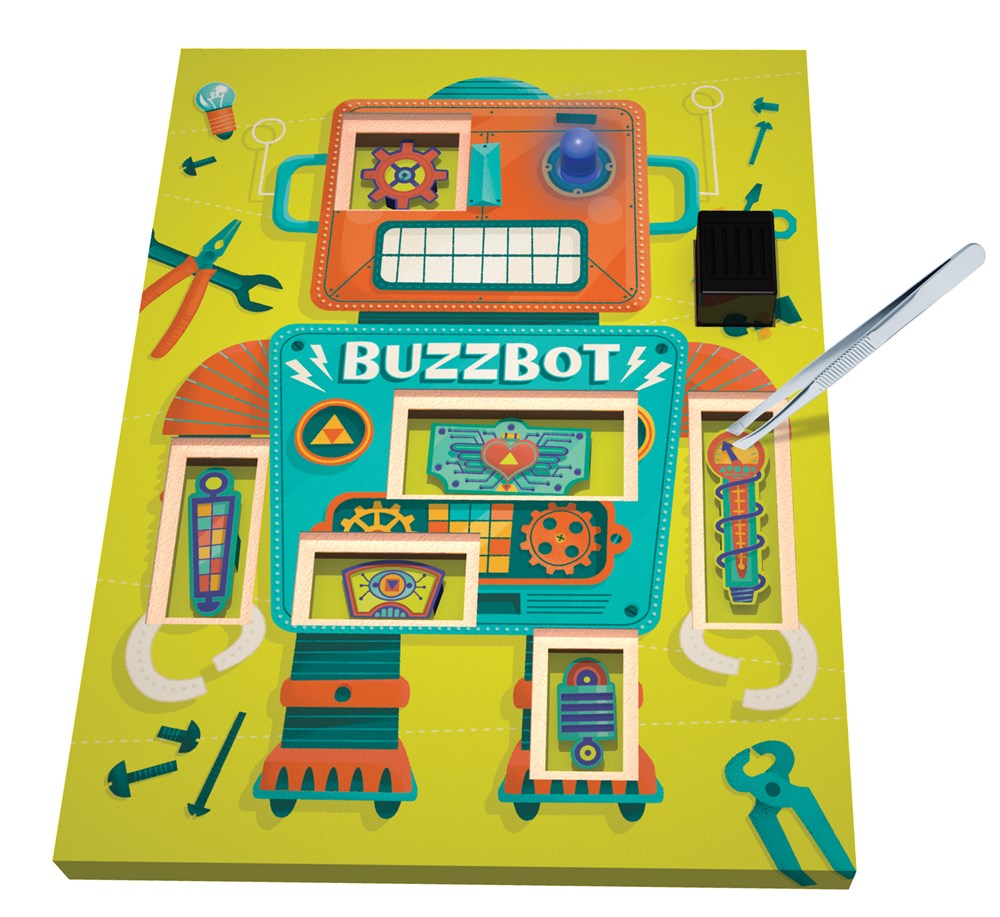 Klutz makes book-based activity kits for kids and we are big fans here at Tech Age Kids. This year Klutz is bringing out a Maker Lab range of kits to encouraging STEAM and making skills. We're also really excited about the new LEGO Gadgets activity book.
There's a real trend in the toy market to enable children to make their own toys and learn skills to make simple machines, work with robotics, understand electronics and more.
Klutz is launching their new range at the New York Toy Fair.
The Klutz Maker Lab range will be suitable for ages 8 and up with a mission to make everyone a maker. The four new Maker Lab sets include a Gumball Machine, Circuit Games, Air Blast Cannon and Wired Remote Race Car. The books will provide an opportunity for children to explore engineering, electronics and robotics. The Klutz books are well priced for what you get and could be a great way to introduce a child to a new skill.
"At Klutz, we have always been makers. Our mission is to build creative confidence by teaching kids to explore, invent, create and make," says Stacy Lellos, 2018 Wonder Woman Award nominee and SVP & General Manager of Klutz. "Since 1977, Klutz has been at the forefront of developing product that empowers kids to create things that are artistic, solve problems, are unique, or just plain fun. Maker culture emphasizes learning through doing. It's about tinkering and creating, and that's been part of our culture for 40 years."
The LEGO Gadgets kit looks awesome with 11 step-by-step projects you can make, and like the other LEGO kits by Klutz, it includes all the LEGO you need to make the projects. The Klutz LEGO books provide a great excuse to get the LEGO out again like we discovered with
Chain Reactions
and
LEGO Movie Kit
.